Nature-​Based Design for Resilient and Livable Communities
Inauguration of the ID Junction Project, Dong Nai Province, Vietnam
On May 6th, B+H was delighted to participate in the Launch Ceremony for the ID Junction, a waterfront residential development in Long Thanh, Dong Nai Province, southeast Vietnam. Organized by the project's developer, Tay Ho JSC, the event welcomed full participation from project development stakeholders, project consultants and distinguished guests. Ian Donlan, Managing Principal of Vietnam, Dan Levin, Director of Southeast Asia and Quan Nguyen, Director, Planning & Landscape Vietnam represented B+H at the event.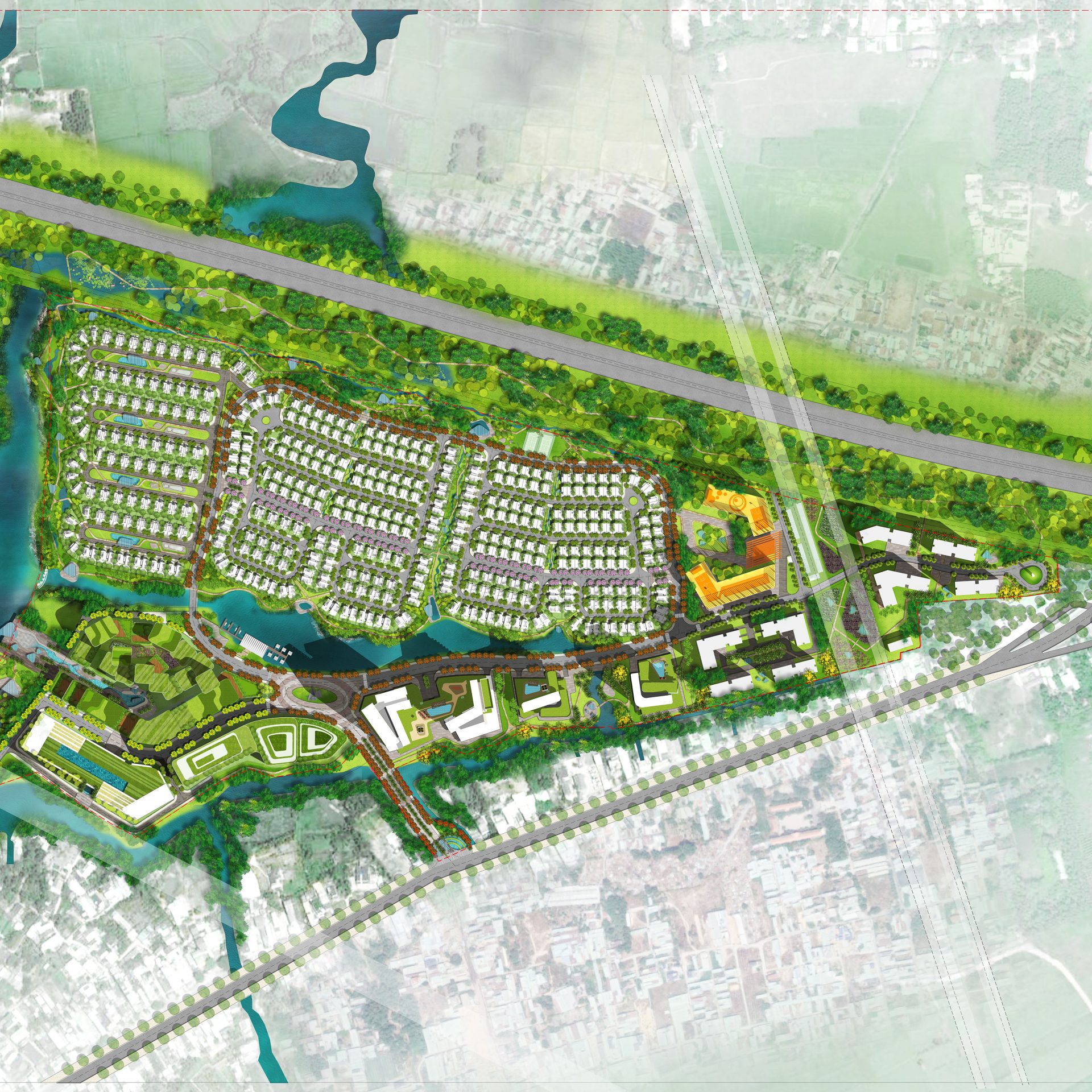 The ID Junction project is strategically positioned within its unique natural context. The triangle-shaped site is formed by two rivers on the south, and the HCMC-Long Thanh-Dau Giay highway to the north. The rivers will act as a natural cooling system and shape a distinct landscape feature of the site, while the greenbelt on the north was repurposed as a "jungle" buffer, blocking highway noise, and providing character to this corridor. The Planning Design Team proposed a new lake at the centre of the development connecting with the existing rivers. This strategy helps with not only introducing more water surface for increased land value, but also with land formation on site. "Drawing on the project site advantages, our plan focuses on preserving its natural ecosystem, developing a diverse program with a variety of residential types and amenities, optimizing green space, and creating a sense of place for future residents living at the ID Junction," shared Ian Donlan, at the ceremony.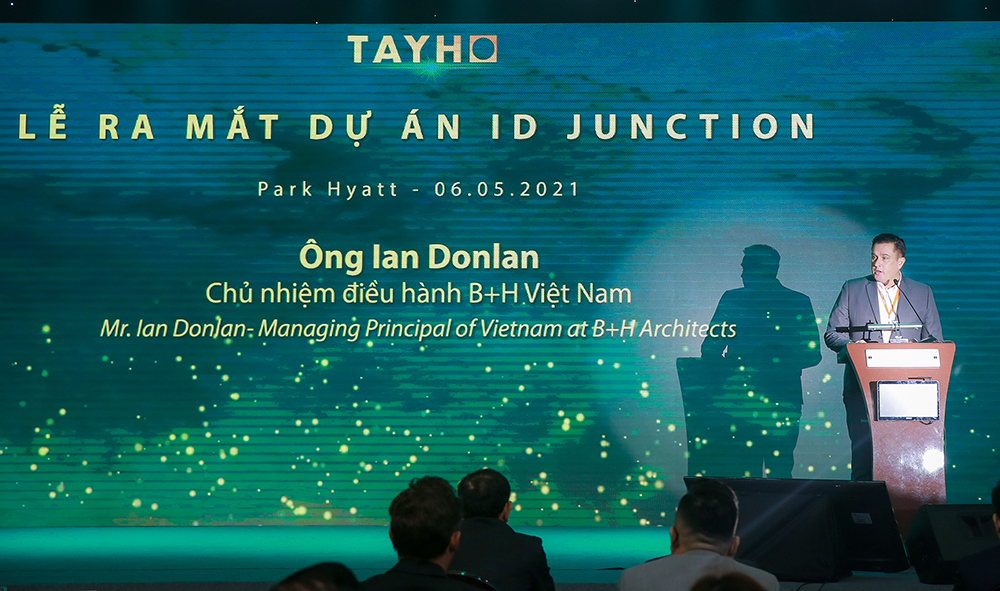 An established real estate developer in Vietnam, Tay Ho JSC aims to create sustainable and livable communities for future generations in the country. Building on the vision of Tay Ho JSC, the ID Junction project is set to be an environmentally friendly residential hub comprising of commercial centres, mid-rise residential buildings, luxury villas, as well as a variety of communal amenities such as a public plaza, sports zone, schools, and park. Thanks to the integrated development program, ID Junction will provide a robust offering of  services and facilities for every member of the community to play, learn and live a meaningful and fulfilling life.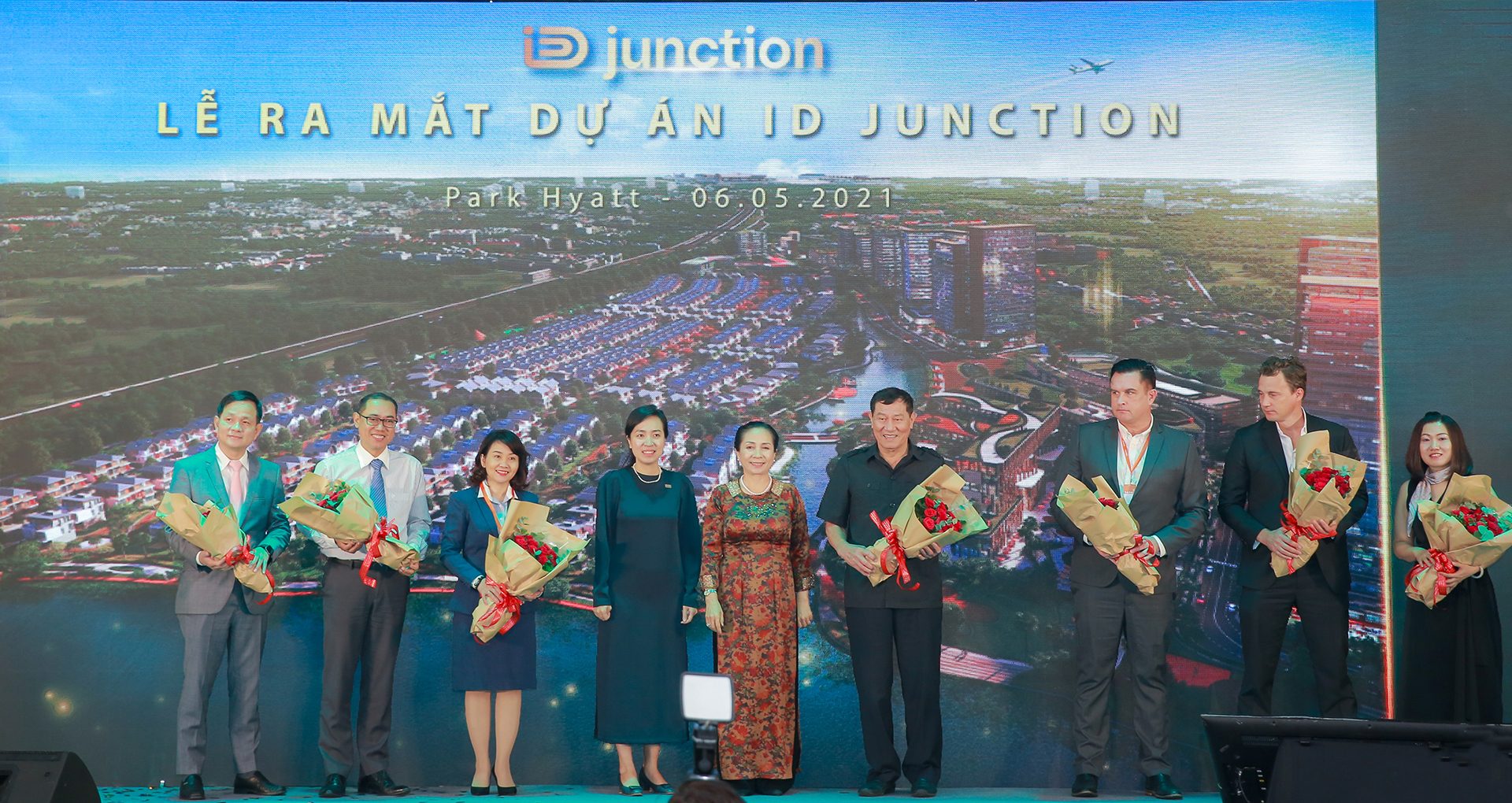 B+H is a global design and strategic consulting firm with over a decade of working across a variety of sectors and project typologies in Vietnam. We continually innovate to deliver best-in-class design expertise blended with a local and contextual approach to our clients. We are fortunate and honoured to work with Tay Ho JSC on the ID Junction creating a new benchmark for high-quality community planning design in Vietnam.